Wind Youth Services
Our Mission
Wind Youth Services provides supportive services and opportunities to youth experiencing homelessness as they pursue self-determined lives of stability and independence.
Bringing Hope to a Lost Generation
Wind Youth Services (Wind) believes that promoting the safety, shelter and self-determination of all youth experiencing homelessness, including those who are unstably or unsafely housed – regardless of their ethnicity, gender identity, sexual orientation, sobriety status, engagement in the sex trades, and legal history – is fundamental, not only to their human rights, but also to the promotion of a more socially just and equitable society.
The quest for social justice underpins all of the work of Wind Youth Services. We recognize that youth experiencing homelessness experience daily oppression, on the institutional and interpersonal level, placing them at greater risk of incarceration, violence, long-term poverty, disenfranchisement, and disempowerment regarding their position and value in society. Parents, loved ones, social services providers, mental health professionals, and medical professionals all care deeply about supporting these young people. However, historical and current treatment and service delivery to youth experiencing homelessness often unintentionally disempowers them and provides short-term solutions to homelessness without addressing root causes and empowering the youth with whom they work.
Promoting the safety, shelter and self-determination of all youth experiencing homelessness.
We currently operate the area's only emergency shelter and drop-in center for runaway, homeless and street youth. Wind Youth Services has been recognized as the leader for homeless youth services in Sacramento County by both Sacramento County and the City of Sacramento. Sacramento County's Continuum of Care has recognized Wind Youth Services a vital component of the County's homeless services. Our drop-in center serves as the designated TAY Access Point whereby any youth in the Sacramento community can reach out and receive immediate assistance, including referral into the subsidized housing system. We position ourselves as innovators within the homeless services community. Each of our programs are designed to embody and maintain our core values, ensure youth retention, and promote social justice. We offer developmentally appropriate youth-driven programs that meet young people where they're at. As an agency, we are diverse, passionate advocates for the young people we serve.
Since the beginning of the COVID-19 global pandemic, Wind has continued to serve the vulnerable adolescent and TAY population augmenting hours of operation and services, to serve the homeless and unstably housed population. Wind is following the public health guidelines for safe interactions to ensure staff and youth are physically distant and using proper PPE. Youth are provided masks if they are not in possession of them when they arrive seeking services, staff are masked at all times, and all staff and participants are screened daily for evolving medical conditions. We have shown over the last year that we are adaptable, creative, and fully capable of developing at a rapid pace to best meet the needs of the youth with whom we work. We have commensurate data reflecting the impact of our services and the outcomes each program yields.
Jane Einhorn
Owner, Einhorn Public Relations
Thomas Kane
Tri Counties Bank
Stacia Wickland
Rhombus Systems
Mollie Murphy
CA Department of Managed Health Care
Claire Baki
Blue Shield of California
Nicole Gonzalez
Wilson, Sonsini, Goodrich & Rosati
Liz Stein
California Department of Education
Elizabeth Hughes
CPR with Heart
Caity Maple
Perfect Union
Wind was first opened in 1994 by the Sisters of Social Service in a small space located next to Loaves and Fishes. Sisters Maryanne Bonpane and Stephana O'Leary originally started the program as a daytime safe haven for homeless teenagers to seek refuge and receive survival services. As the awareness of the children's needs grew, so did the services the Center provided. The Center broadened its focus to provide programs that would offer tools and resources to teens and help them develop the necessary skills to break the cycle of homelessness.
In 2001, the Wind Youth Services Shelter opened its doors in Carmichael as a result of grants from the U.S. Department of Health & Human Services, Runaway and Homeless Youth Program and the United Way. In 2004, when the need for increased space was realized, the Shelter moved to a larger 12-bed facility in North Sacramento.
In 2003, the Wind Education Program was developed and operated from a facility across the street from the Center. This program provides and on-site accredited junior high and high school program that is in collaboration with the Twin Rivers Unified School District Community Collaborative Charter Schools. The students attend school five days a week, twelve months a year, earning credits toward graduation and improving their academic and social skills.
In 2007 the Wind Staff's dream was realized when the Wind Youth Center opened and housed both the Day Center and Education programs under one roof, effectively removing the children from the adult homeless population. This dream became a reality through the hard work and dedication of the Board of Directors, staff, local businesses, foundations and individuals who generously raised over $700,000 for the Capital Campaign.
We support the most vulnerable members of our community.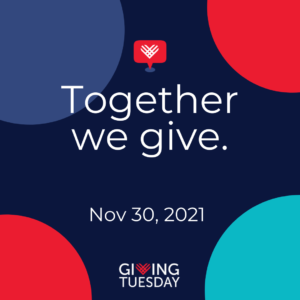 "Every year, on GivingTuesday, we mobilize millions of people across the globe (almost 70 countries) to show up, ...
Read More

→
Save the date for Giving Tuesday on November 30, 2021! To learn more, visit: https://www.givingtuesday.org/
Read More

→
To learn more about our Building Fund, click below: https://gofund.me/a08a0b83
Read More

→
So Please Join Our
Family
By partnering with Wind, we can make a real difference in the lives of youth in our region.
About Us
Through our programs and services, Wind Youth Services provides homeless and at-risk youth between the ages of 12 and 24 with basic safety net and survival services and a safe place to stay.
Our Mission
Wind Youth Services provides supportive services and opportunities to youth experiencing homelessness as they pursue self-determined lives of stability and independence.